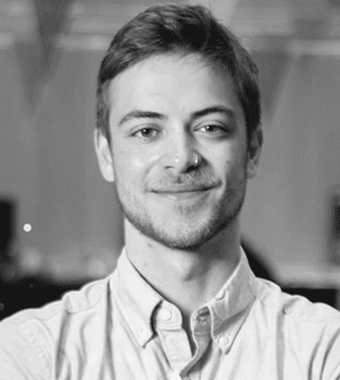 Co-Founder and Legal Advisor of Energon Green Solutions Ltd, an integrated carbon efficiency platform. Completed successfully the Globalisation and Law spec International Corporate & Commercial Law LLM at the Maastricht University, after completing his LLB at the University of Manchester, upon receiving the "Manchester Leadership Award/Stellify" the university's most prestigious accolade. Vast experience in LegalTech, Sustainability, EU Policies and Legal Aid Schemes.
EDUCATION
23/08/2021- Present – Maastricht University, International Commercial & Corporate Law LLM
• Public International Law, Advanced European Law, European Competition
Law, International Commercial Dispute Resolution, Corporate and Social
Responsibility, Comparative Company Law, Corporate Governance,
International Commercial Law
09/2016-06/2019 – The University of Manchester, Law LLB (Hons)
• Year 3: Commercial Law, Company Law, Employment Law, Family Law,
Human Rights, LegalTech
• Year 2: Tort, Land Law, EU Law, Public International Law, Jurisprudence
• Year 1: Contract Law, Criminal Law, Property Law, Public Law, Legal Skills
LEGAL EXPERIENCE
01/09/2022 – Present – Energon Green Solutions
Co-Founder / Legal Advisor
Created an integrated smart analytics ecosystem in which environmental and
energy efficiency data are recorded and assessed through widely
acknowledged standards. Offer asset-level ESG assessments, improvement
plans, and an overview of the project "Integrated Carbon Efficiency Platform"
through the Maastricht Startup Challenge.
08/2019-08/2019 – The Law Society of Singapore
Criminal Legal Aid Scheme Internship
Assisted in the registration of applicants for Criminal legal aid; Kept minutes
for lead lawyers' sessions; Interviewed applicants and summarised their legal
issues for case lists; and partook in various administrative duties.
09/2017-06/2019 – Legal Advice Centre at The University of Manchester
Student Legal Adviser
Offering pro bono legal advice; Researching and preparing cases of Family and
Contract Law; Interviewed applicants.
07/2018-07/2018 – Hill Dickinson International, Piraeus
Summer Internship
Gained insight into Maritime & Commercial Law. Prepared research notes on
case files and attended meetings with clients, after which I prepared minutes.
10/2017-07/2018 – Herbert Smith Freehills, Manchester
Campus Manager
Promoted the firm through social media and hosting events; Networking with
the Faculty of Humanities and Sciences.
04/2017 – DLA Piper Insight Day, Manchester
Participant
Gained insight into a global law firm through workshops, presentations and
one to one discussions with trainees and solicitors, which were hosted by the
Human Resources Department.
06/2014 – Alpha Bank, Belgrade
Internship
Completed a two-week placement shadowing the Human Resources Manager,
meeting the partners and visiting all the divisions. Gained valuable insight into
the operations of a financial institution and its legal issues.
OTHER WORK EXPERIENCE
06/2019-07/2019 – Embassy of Greece Economic and Commercial Affairs, Ottawa, Canada
Assistant
• Prepared the monthly Newsletter for the Hellenic Republic-Ministry of
Foreign Affairs.
• Attended the meeting of Economic and Commercial Advisors of the
European Union hosted by the Ministry of International Relations and of
Francophonie at Quebec and Montreal.
• Attended the "International Economic Forum of the Americas –
Conference of Montreal" with the topic "Embrace Change"
• Attended the conference "Cybersecurity, Cybercrime, and Public Safety in
Digital Age" by Innovation Science and Economic Development Canada
and Statistics Canada.
06/2018-07/2018 – Member of European Parliament Trainee, Brussels
Assistant
• Helped in the organisation of the campaign "Fish or Plastic: Avoiding
single-use plastics in European islands"
• Attended the Committee of Industry, Energy and Research (ITRE) and the
Committee of Regional Development (REGI).
• Attended Preparatory meetings and Working Group meetings of
European People's Party (EPP).
• Prepared briefings with focus in Energy Industry, Circular Economy and
New Technologies such as AI and machine learning.
• Completed daily administrative, bureaucratic & logistical work and gained
experience of the legislative work of the European Parliament.
10/2017-06/2018 – Debate Mate, Manchester
Debate Mentor
• Taught secondary education students how to debate and prepared them
for national competitions in accordance with British Parliamentary
Debate mandates.
06/2017 – International Organisation for Migration UN, Athens
Intern
• Completed a two-week placement shadowing the Re-Location and
Assisted Voluntary Return and Reintegration (AVRR) of department
associates. Gained insight into the administration of the Refugee Crisis
and the application of International and European Union Law.
AWARDS & ACHIEVEMENTS
28/05/21 – The Fundamentals of Digital Marketing – Google Digital Garage
• Accredited by the Interactive Advertising Bureau Europe and The Open
University with 26 modules created by Google trainers.
11/2018-09/2019 – ELSA Manchester President
• Founder of European Law Students' Association Manchester.
• Successful application for observership status with ELSA UK.
• Attended the Spring National Council 2019 in London .
11/07/2019 – Manchester Leadership Award
• Most prestigious extra-curricular accolade. Received upon graduation
due to the successful completion of the Stellify Challenge, after
completing the Ethical Grand Challenges (Sustainability, Social Justice,
Ethics, Global, Healthcare Challenge).
• Completed 46 hours of verified volunteering, undertaken for the benefit
of the wider community.
05/2018-06/2019 – The University of Manchester Bar Society
• Communications Officer: advertised society activities and events of the
society through social media.
• Internal Moot Organiser: organised the Main Moot Competition.
09/2018-06/2019 – Westlaw UK Basic Certificate by Thomson Reuters
• Introduced to Westlaw UK covering effective searching, refining results
and using status icons to ensure the proper use of 'good' law.
09/2017-06/2019 – Peer Mentor, University of Manchester
• Chosen by the university to mentor first year students. Kept regular
contact with mentees and hosted events/meetings to help them
network and become familiar the faculty.
09/2017-06/2018 – LLB(Hons) Student Representative
• Elected by my class to represent them in meeting their needs and
solving student issues.
• Giving speeches, promoting university events, communicating regularly
with students and attending faculty staff meetings.
11/2016 Everydayhero UK Fundraiser of the month
• Ran the most successful and profitable fundraiser of the website.
2016 – Honorary award by The Moraitis' School for academic performance
• Final year GPA: 93.5%.
2016 – Honorary award by The Moraitis' School for contribution in the school
life
• Member of the Student Council for three years.
09/2015-06/2016 – President of The Moraitis' School Student Committee
• Elected by 300 students. I regularly gave speeches before 500 students
and teachers presenting the annual goals, implementation approaches
and organized charity events and volunteering activities.
PROGRAMMES & CONFERENCES
2019/21 – Economist 23rd & 25th Roundtable with the Government of Greece
• Topic: "Europe: leaving indecisiveness behind?", "From social distancing
to social solidarity"
• Political, business and academic leaders from all over the world discuss
decisions, risks, potential disputes at all levels (e.g. Covid, US-Europe-
Russia, the Greek Economy, the Healthcare system and Tourism).
2019 – Model United Nations at The University of Manchester
• Represented France at the United Nations Human Rights Committee on
the topics of "Freedom of expression in the Media" and "Transgender".
2017 – Global & Governance Law School by European Public Law Organisation
• Participated in workshops and presentations hosted by internationally,
acclaimed speakers, about international law, human rights, governance
and psychology. Attended a conference on Artificial Intelligence and its
relation to the legal system.
2017 – Model European Parliament Mainz
• Represented Austria at the European Parliament on the topics of
"Combating Terrorism" and "The EFSG Directive". Researched European
Union Law and presented a case and statistics about Austria and EU.
2015 – Erasmus, Tyrol
• Topic: "Educational systems and the chances Europe offers to young
citizens".
• Represented The Moraitis School and made a presentation about the
benefits and drawbacks of the Greek educational system.
VOLUNTEERING
2017 – British Heart Foundation
Filling and distribution of brochures and bags for recycling.
2017 – Action Against Hunger
Completed the Machu Picchu Salkantray Trek.
2016 – Raise and Give (RAG)
Raised £3,000 as a member of the university society.
ADDITIONAL SKILLS
Languages Greek (native language)-English (Cambridge ESOL Certificate in Advanced English-
C1)-German, (TestDaf,German Language Qualification)-French (Elementary proficiency level)
IT Proficient in the use of Microsoft Office, MacOS, editing skills Adobe, Final Cut Pro
INTERESTS & ACTIVITIES
Languages British Parliamentary Debate| Filming & Editing |Triathlon
REFERENCES
Previous Employers:
Maria Moisidou (Partner at Hill Dickinson International): [email protected]
Maria Spyraki (Member European Parliament): [email protected], +32(0)2 28 45176.
Academic Adviser: Aleksandra Jordanoska, [email protected],
+441612754787